I can't think of a better time to start up this blog than during paris men's S/S 2010 fashion shows. I'm already OBSESSED with a few men's shows this season, but for this post I'll just focus on Givenchy.
Givenchy has been a non-stop obsession since Ricardo Tisci grabbed ahold of the reins of the house's menswear division back in 2008. In this short time he has served us up a latino goth hunk dream every season, each time making me wish I could take out a second mortgage on my house to snatch up the entire collection. If only i even had a house and a mortgage!
The similarities between this collection and a few of my other obsessions is kind of alarming. The S/S 2010 menswear collection brings to mind the boys of
Mustache Mondays
, a gay club night in Los Angeles, as well as a few friends labels I've been equally obsessed with,
Telfar
and
Hood By Air
. It makes me think of how everything often comes full circle. Are we influencing them or are they influencing us?
Here are a few of my favorite looks: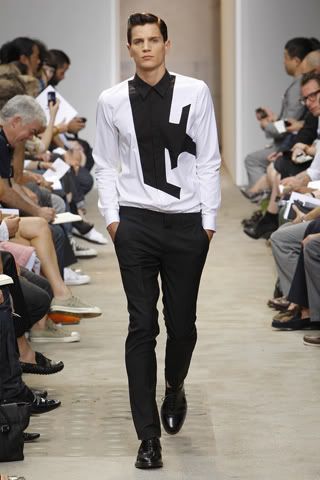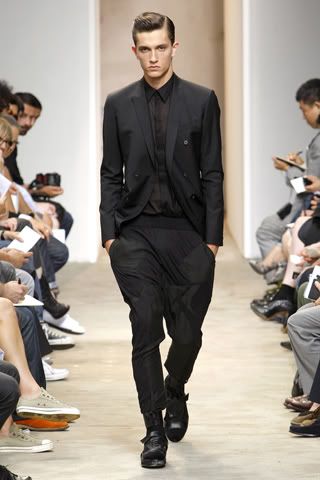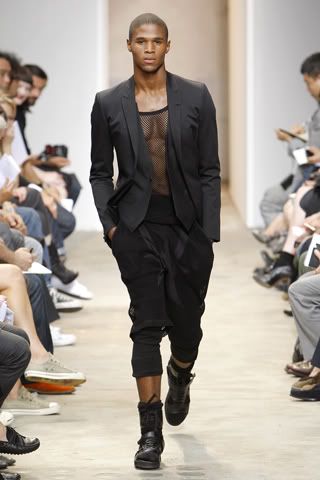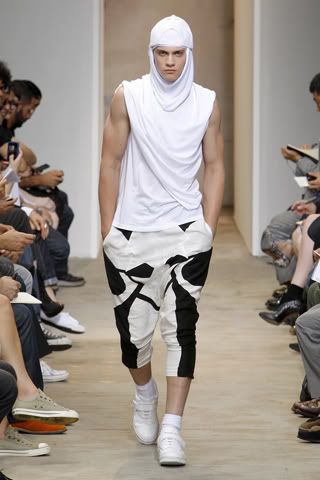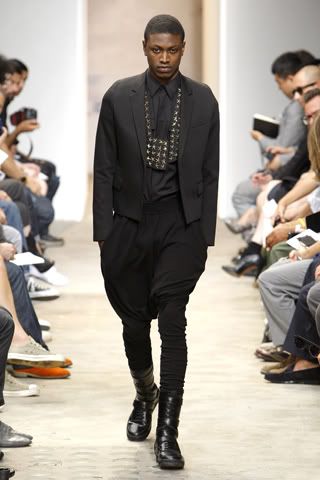 Sidenote:
What am I doing walking in the show?